Whitefish or "Big Mountain" Montana
February 13, 2009, 4:09 am
Filed under:
Montana
,
NORTH AMERICA
,
USA
| Tags:
Beer
,
Bierstuben
,
Big Mountain
,
Black Star Brewing Co.
,
Glacier National Park
,
Kandahar Lodge
,
Montana
,
skiing
,
Snug Bar
,
walk in the treetops
,
Whitefish
,
Whitefish Mountain
,
Whitefish Mountain Wine & Food Summit
I heart Montana.  I found out recently that my father was born on the Blackfoot Indian Reservation, just east of Whitefish, in Glacier National Park.  So, naturally, I am drawn to this place.  I recently had the opportunity to visit Montana for the first time for a wine industry event called Whitefish Mountain Wine & Food Summit.  I arrived at the airport rather late in the evening and navigated in the dark, just before midnight, up to the Kandahar Lodge on Whitefish Mountain, which was a delight for the eyes when I entered the main doors into the rustic lobby.  I stayed in a small suite with ample space for relaxing and working, a generous bed for a great night's sleep, and a kitchenette to take care of my noshing needs.  In the morning, I had a delightful breakfast in the cafe.  Downtown Whitefish is a quaint, old west town and, while I was there, the annual Huckelberry Festival was going on.  A great meeting spot up on Big Mountain is the Bierstuben – offering casual provisions and, well, beer.  As well, there's the adorable Snug Bar at the Kandahar, which, if you blink, you'll miss it, or at least think it's a utility closet until you poke your head in and realize there's a tiny bar and one or two tall bar tables with stools.  There are all kinds of cool activities up on the mountain, depending on the season you visit.  Obviously, it's a great ski town, but during the off season you can hang out at the lake, wander through the shops or visit the cool brew pubs in downtown Whitefish, go biking, camping, hiking, fishing, horseback riding – or – walk in the treetops!   Whitefish is what the classic American west is all about – a historic town, friendly people, a beautiful landscape of mountains, rivers, lakes and prairies – perfect for recreation, dining and imbibing on local brews.  Like what you'd find at Black Star pub.  Did I mention the beer?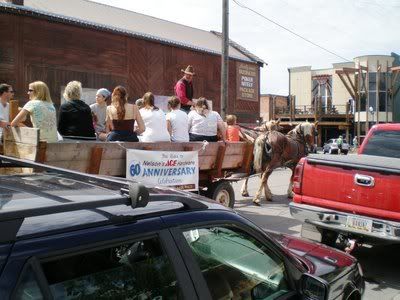 By: Leah Jorgensen