The Libego: Budapest
May 19, 2010, 11:51 am
Filed under:
EUROPE
,
Hungary
| Tags:
Budapest
,
janos hill budapest
,
mountain in budapest
,
photos of budapest
,
pictures of budapest
,
Sarah Landau
,
the libego
,
views of budapest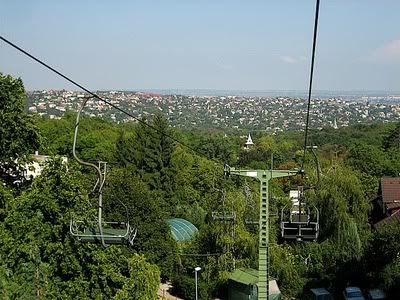 At the end of the bus line up Zugligeti Utca, you can catch a chair lift that continues up the side of the mountain to Janos Hill. They call it the Libego. At the top is the look-out tower at Budapest's highest point, some trails, and a cafe, but the ride itself is the real attraction. While staying with a friend who lived down the road, I took the the ski lift almost every day, just up and down–I admired the ridiculously amazing view of the city and was lulled by the gentle swaying of the bench in the breeze.
By: Sarah Landau
Leave a Comment so far
Leave a comment